About Shubhadarshini Singh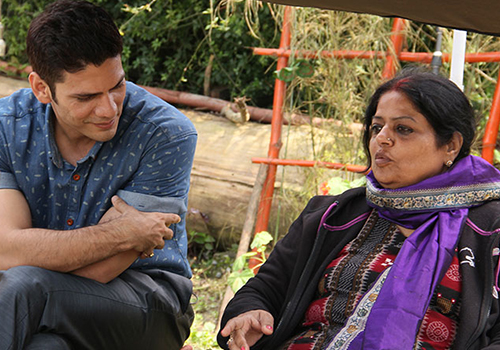 BA Hons. (Eng): Vishwabharati, Shantiniketan,Mass Communications, Chandigarh
Started working in the creative field as copywriter in ad agencies, then worked for 5 years as a print journalist. Shubhadarshini switched over to TV production as a production coordinator and she continues to work as a producer, Director and Script writer for various programmes across different genres.
A self – taught painter, Shubhadarshini has held following Painting Exhibitions & Workshops: First Exhibition :- Year 2009 from February 15 to 22 in a group show "Medical Art" at ZA Za Art Gallery, Zamrud Pur, New Delhi
Second Exhibition: Year 2010 from February 22 to 27 in a group show "Arts Longa vita brevis- Life is short Arts lasts long" held at India Habitat Centre, Lodhi road. New Delhi.
Workshops: Year 2010 on 29th & 30th October, a two day painting and sculpture workshop for children at Bal Bhawan , New Delhi.
Shubhadarshini Singh grew up in Kolkata and graduated from Vishwabharati, Shantiniketan with English Honours. She has always painted and sketched since childhood, doing oils on canvasses since she was 15.
After a long period of making television programmes as Producer Director, She has taken time to bring forward her visual interpretations of medical science.
She has just finished a three year TV medical science magazine and her paintings reflect what she saw during the making of the series and what she felt more than that. She divides her time between Mussoorie and Delhi and writes, Paints and makes TV Films.
The depiction of medical conditions in art has enhanced our understanding of the evolution of disease and its treatment, but exact diagnosis of the underlying medical Conditions can be difficult.
Having been a journalist I have this habit of trying to chase CAUSES… things that do not exist or are dying …..
so for a long time I stuck to talking about the need for awareness of brain death diagnosis and the organ gift Act, then chased epidemiology or its lack…..
Medical errors, the nexus between Pharma companies and doctors….
Now, older and wiser when I settled down to Art, I found my real cause: the preservation of our medical heritage and its artistic visualization. Both in very poor health.